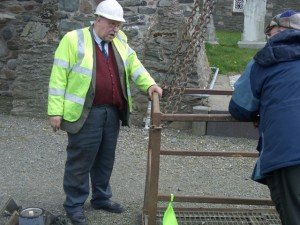 We have been proud to work on the repair and restoration of many Turret Clocks in Churches and public buildings throughout Ireland.
Unfortunately due to the volume of work I presently have on domestic clocks and also due to the sad passing of Geoff Armitage, I will not for the foreseeable future be taking on any work on turret clocks.
Geoff had travelled to Ireland for many years and was involved in many significant projects on turret clocks.  During that time he made many friends and was involved in the restoration of many clocks that had lain neglected for many years.  I have had the great pleasure of working with Geoff on many of these projects. Sadly he died in 2016 but is fondly remembered in the world of horology.